Colorful and enticing mixtures of ingredients that support your pet's digestive health.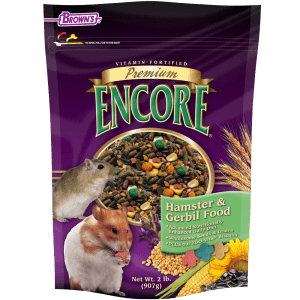 Encore® Premium Hamster & Gerbil Food
Encore is a premium, vitamin-fortified food that is formulated to provide the proper nutrition your pet requires.
Our three Encore brands of small animal daily diets are all nutritionally advanced with a variety of ingredients that your pet will love. Along with our exclusive blends, your pet will benefit from the inclusion of our unique ZOO-vital Biscuits that contain the vitamins and minerals important for the overall well-being of your pet and Probiotics to help support the health of their digestive systems. Our Encore brand includes three unique sub-brands:
Natural Encore Classic Foods: A wholesome blend of palatable, natural seeds and grains.
Encore Premium Foods. A colorful and enticing mixture of ingredients.
Encore Gourmet Foods. An assortment of gourmet delicacies including luscious fruits and healthy veggies are included.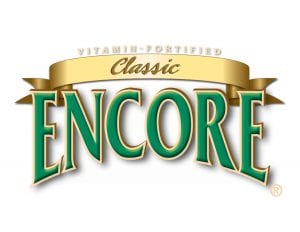 Shop Encore® Classic Natural Food Small Animals
If you are interested in providing your pet with natural products, you will want to try Encore Classic Natural Foods for you small animal.  The brand includes diets specifically formulated for Pet Rabbits, Guinea Pigs and Hamsters.  It contains natural ingredients along with the vitamins and minerals that are specifically formulated for their nutritional requirements.
Wholesome and natural with vitamins, minerals and other trace elements
Specifically formulated for each small animal's specific nutritional requirements
It's a natural fit for your small animal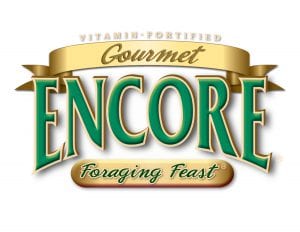 Shop Encore® Gourmet Foraging Feast Small Animals
Encore® Gourmet Foraging Feast™ is a super, premium gourmet food and treat, all-in-one and fortified with vitamins and minerals. This enticing diet is jam-packed with a medley of specialized and delicious delicacies your small animal will find simply irresistible. It's a healthy & hearty diet that will benefit the overall well-being of your pet. Encore® Gourmet Foraging Feast™ makes mealtime fun and a source of activity for your pet.
Jam-Packed with a variety of seeds, fruits, nuts and veggies
Makes mealtime fun and entertaining
Fortified with vital and essential vitamins and minerals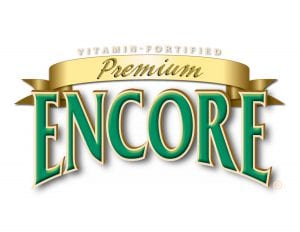 Shop Encore® Premium Food Small Animals
Encore® Premium small animal foods are nutritionally enhanced and contain a blend of quality ingredients that will appeal to your pet's senses. We've created this unique, vitamin-fortified food to satisfy the hunger cravings of your pets. If you are interested in feeding your small animal a vibrant, stimulating, premium food, offer them Encore Premium Foods.
A premium, colorful, vitamin fortified food that is formulated to provide proper nutrition
Contains wholesome seeds, grains and nutritious ZOO-Vital Biscuits
Fun shapes, colors and textures make a stimulating diet