Balanced diets also provide extreme fun and great foraging opportunities for your pets.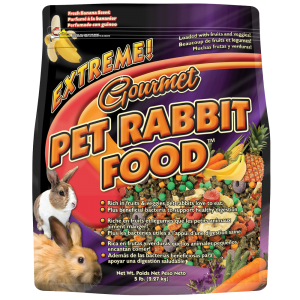 Extreme! Gourmet Pet Rabbit Food™
Extreme! Gourmet Pet Rabbit Food™ is a food and treat, all-in-one, fortified with vitamins and minerals.
Our Extreme brand of pet bird and small animal foods contains extreme amounts of fun shapes, textures and fruity aromas loved by both small animals and pet birds. It's a clean blend of the finest seeds and grains along with healthy, real gourmet fruits, nuts and veggies.  We also added our unique colorful z00-vital biscuit shapes that contain the vitamins, minerals and probiotics that are so important to the overall health and wellbeing of your pet.  Make your pets' eating time an extreme experience and the best time of the day.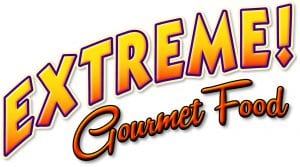 Shop Extreme!™ Food
Our Extreme brand of small animal foods are specifically formulated to meet the nutritional needs of Rabbits, Guinea Pigs and Hamsters.   Our balanced diets also provide extreme fun, great foraging opportunities and entertainment for you small animals by including several different varieties of real fruits and veggies along with crunchy specific pellets for rabbits and guinea pigs and premiums seeds and grains for hamster. All of the foods include our unique Zoo-vital biscuits that are rich in antioxidants, vitamins and minerals.
Formulated with an extreme variety of colors, shapes and textures
Rich in antioxidants for skin and immune support
Free from artificial preservatives
Gourmet medley of ingredients harvested from nature.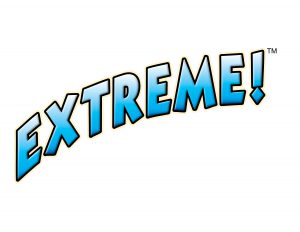 Shop Extreme!™ Treats
Extreme, super premium treats for small animals are filled with a medley of super-premium ingredients including delicious fruits, healthy veggies, crunchy nuts and seeds.  They make treat time fun and exciting.  There are many types of Extreme treats including packaged multi-ingredient treats, single ingredient treats and twin-pack treat bars for them to enjoy.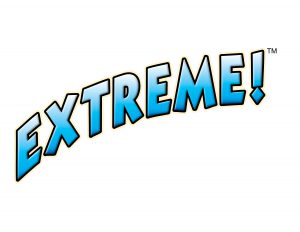 Shop Extreme!™ Hay Products
Open the bag and smell the sweet aroma of Extreme!™ Natural Premium Western Timothy Hay! This clean natural scent is your assurance of top quality and freshness, captured straight from the timothy fields and harvested at the peak of maturity.