Fill your garden with wild birds eager to enjoy these amazing treats.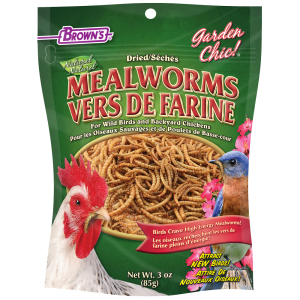 Garden Chic!® Mealworms
Mealworms are the perfect natural food, eagerly accepted and prized by a variety of wild birds. They're great for chickens too!
Garden Chic!® specialty line of wild bird products contains convenient and easy-to-use instant feeders, seed and suet cakes for year-round feeding, hummingbird nectar, and more!